We bring our unique mix of financial and operational capabilities and our unwavering focus on financial results to ensure that our clients have clarity on the company's cost structure and opportunities and that operations improvement initiatives quickly show up in the company's financial statement. We: rapidly decipher and break down the company's cost structure leveraging financial and operational data as well as site visits and management discussions; identify key operational levers and their impact on cost; and quantify cost reduction opportunities associated with operations improvement initiatives. We ensure that any cost reductions are sustainable and our clients benefit from them not only during their ownership but also at exit in increased valuation.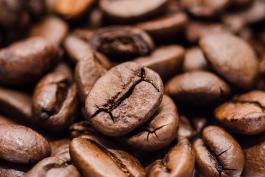 Operational Due Diligence of National Coffee Roaster and Distributor:  Establishing Quick Read On Cost Savings to Support Early Stage Go/No-go Decision
Conducted 2-week operations assessment of target to establish initial read on cost reduction opportunities. Despite limited access to the target's management, plants, and operations data, Gotham was able to create a clear picture of the target's cost structure in both operations and its DSD network. While the cost reduction opportunities needed to achieve our client's financial target did exist, capturing those savings posed significant culture and business strategy challenges. Given the high valuation of the target and the significant hurdles standing in the way of savings, the client leveraged our work to make a fact-based decision at the early stage of the process to exit the auction process.  
Show Details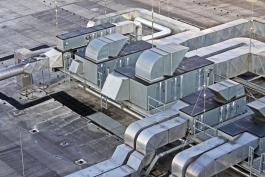 Operations Diagnostic and Roadmap at Climate Control Product Manufacturer:  Establishing End-vision for a Fast-growing, Entrepreneurial Company 
Conducted a 3-week operations diagnostic to establish an end-vision for optimizing the clients's manufacturing, supply chain, and engineering operations. Gotham developed a solid fact base of the client's operations, including demand patterns, inventory, labor efficiency, product complexity, and cost structure. Working with management, Gotham created an end-vision to transform operations and generate both real bottom line benefits – 600bp EBITDA improvement, 20-30% reduction in inventory, and 30% reduction in the plant footprint – and capability enhancements (faster speed to market, improved quality, etc.) that will allow the client to capture market opportunities and drive future growth. The company's board wholeheartedly backed this end-vision and asked Gotham to help accelerate capture of these opportunities.
Show Details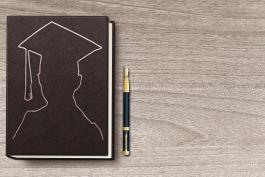 Operational Due Diligence of Customized Consumer Products Company:  Validating Management's Operations Plan and Identifying Additional Savings
Identified $35-45MM in cost reduction opportunities, 2-3x management's savings plan, giving our client an edge to win the auction. Despite very limited access to the target's management, plants, and data due to the nature of the auction, Gotham was able to leverage dataroom information, a plant visit, and our relevant experience to build a solid fact base of the target's cost structure – including a detailed 4-year line-item-level view of the operational cost structure and an analysis of 2,000-employee workforce linking each individual to the specific cost line in the cost structure – and to both validate and expand savings opportunities via a comprehensive outsourcing/consolidation model and an analysis of sales, marketing, customer service, and G&A costs.    
Show Details