We conduct a quick but thorough expert review of existing and prospective operating value and vulnerabilities of the target company, providing an edge in the buying process – avoiding "bad deals" and finding "hidden diamonds". Our deep operations expertise enables us to identify issues and find value where others often can not. We incorporate our operations and industry expertise and a highly analytical approach to create the clearest picture possible of the target and a solid understanding of future operations requirements (e.g., investment, KPIs, skill base) to maximize value capture. We then offer pragmatic and value-driven recommendations to maximize investment potential and a top- level roadmap to jump start operations improvements post-acquisition.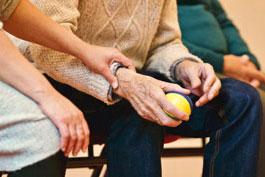 Customer & Market and Operational Due Diligence of Leading Private Pay Residential Mental Health Services Provider:  Establishing Program-Level Competitive Positioning and Operating Performance 
Gotham conducted a customer & market and operational due diligence of a leading multi-program player in the private pay residential mental health services market, serving adolescents and young adults with a broad array of behavioral disorders. In line with the bid timelines, Gotham structured a 2-phased effort, with Phase I effort focused on understanding the overall market and referral dynamics, the target's overall competitive positioning, and the growth opportunity and Phase II on program-level operational performance, reputation/competitive positioning, and recessionary risk. Gotham: conducted 43 interviews with referral sources, competitors and industry experts; built a bottom-up market sizing model; developed a comprehensive competitor database; and built robust operational performance fact packs for each of the target's programs. Gotham's fact-based assessment gave our client the conviction to win the auction with an aggressive bid.
Show Details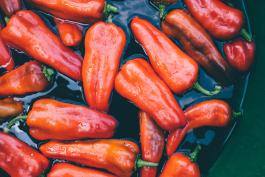 Customer & Market and Operational Due Diligence of Refrigerated Mexican Food Manufacturer:  Validating National Expansion Opportunity for a Regional Brand
Conducted a 2-phase due diligence to: (1) validate the national expansion opportunity in grocery, (2) validate the growth opportunity in foodservice, and (3) assess operations risks and opportunities. Gotham interviewed ~70 retail and foodservice buyers and surveyed ~4,000 consumers to establish target's brand positioning and growth opportunity. We also leveraged Nielsen data to build an MSA-level market sizing model to establish a $2B addressable market size. To support national expansion, Gotham established second plant economics and profiled the competitive landscape to identify acquisition candidates. Our operational assessment did not reveal any significant commodity pricing margin risks and, in fact, identified material yeild and labor savings opportunities. These fact-based conclusions gave the client the conviction needed to submit an aggressive bid to win this hotly contested auction.       
Show Details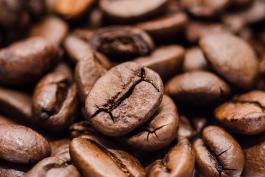 Operational Due Diligence of National Coffee Roaster and Distributor:  Establishing Quick Read On Cost Savings to Support Early Stage Go/No-go Decision
Conducted 2-week operations assessment of target to establish initial read on cost reduction opportunities. Despite limited access to the target's management, plants, and operations data, Gotham was able to create a clear picture of the target's cost structure in both operations and its DSD network. While the cost reduction opportunities needed to achieve our client's financial target did exist, capturing those savings posed significant culture and business strategy challenges. Given the high valuation of the target and the significant hurdles standing in the way of savings, the client leveraged our work to make a fact-based decision at the early stage of the process to exit the auction process.  
Show Details