We help maximize portfolio company exit valuations through considerable and detailed planning well in advance of targeted exit timeframes. Our work begins with a fresh view of the company's growth prospects and operational realities; and includes a well thought-out, executable plan for future value creation - creating a strategic blueprint for the next owner.  We then support the creation of selling documentation by providing a robust, compelling growth and operational story.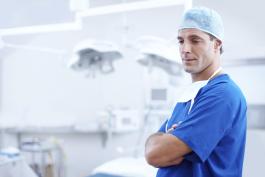 Exit Preparation/Positioning for Surgical Training Products Supplier:  Defining A Niche Market and Establishing Competitive Positioning 
Defining A Niche Market And Establishing Competitive Positioning Surgical Training Products Supplier:  Conducted market and competitive analysis of a niche, information-poor market to help an investment bank develop a clear and credible narrative regarding market size, market structure, competitive dynamics, and growth opportunities for an offering memorandum. Gotham: 1) Conducted ~50 interviews of training sponsors (medical device companies, professional associations, universities) and training venues (independent labs, medical device company labs, university/teaching hospital labs); 2) Established competitive landscape by profiling major competitors (business model, size, geographic scope, certifications, training facilities, distribution centers, international presence); and 3) triangulated market size by using 3 different approaches (training venue-based, training sponsor-based, competitor-based). Gotham's market analysis provided the solid understanding of market size/structure, buying processes, competitive landscape, and growth opportunities needed to credibly market their company as a leader in a growing market.
Show Details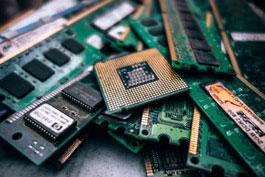 Exit Preparation/Positioning for Electronics Component Supplier:  Establishing Niche Market Positioning and Multi-pronged Growth Strategy 
Built a solid fact-base of company sales, market position, and competitive dynamics by analyzing 7 years of customer sales/customer data, conducting 170 interviews and 1,900 online surveys of customers/prospects, and building a bottom-up market sizing model. Established company's position as a niche leader using an original use-based segmentation based on customers' component needs across the product life cycle. Developed a multi-pronged growth strategy to achieve 14% CAGR growth (vs. 6% overall market growth) by leveraging company's end-market presence and In Operations segment strength. Gotham also analyzed the impact of pricing on volume and established end-market mix, not pricing, was the driver of recent decreasing flagship catalog brand sales volume. Gotham's work allowed management to position the company as a niche leader and to begin implementing a credible growth strategy to prepare for a successful eventual exit.
Show Details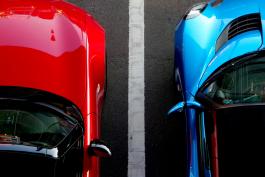 Pragmatic Growth Strategy for Consumer Electronic Device Provider:  Developing Multi-brand Growth Strategy in Preparation of PE Exit 
Established feasibility of multi-brand strategy to support a transformative add-on acquisition, created company's domestic and international growth strategy to position the company for a successful exit in 18-24 months, and developed an actionable strategic plan.  Effort included:  interviewing 160+ government officials, competitors, consumer/influencers, and other industry participants; researching market, competitive, and regulatory dynamics; building robust state-by-state market size/growth and cannibalization models; and developing multi-brand, Canada entry, and product line expansion strategies. Gotham's assessment and recommendations allowed the client to move forward with the add-on acquisition and enter Canada, as well as start executing near-term aspects of growth plans to set stage for exit.
Show Details