Our rental operations improvement capabilities include:
Asset Optimization: Optimizing rental asset base to maximize returns/maximizing asset availability through better maintenance & repair and turnaround processes
Pricing/ Rental Profitability: Developing pricing and ancillary revenue strategies to maximize rental profitability and asset utilization
Branch Networks/Operations: Optimizing branch network, streamlining organization and processes, and implementing systems/tools and KPIs/measurement to optimize overhead cost structure and improve operational performance.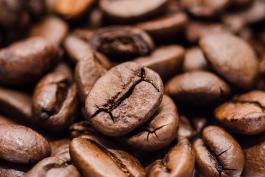 Operational Due Diligence of National Coffee Roaster and Distributor:  Establishing Quick Read On Cost Savings to Support Early Stage Go/No-go Decision
Conducted 2-week operations assessment of target to establish initial read on cost reduction opportunities. Despite limited access to the target's management, plants, and operations data, Gotham was able to create a clear picture of the target's cost structure in both operations and its DSD network. While the cost reduction opportunities needed to achieve our client's financial target did exist, capturing those savings posed significant culture and business strategy challenges. Given the high valuation of the target and the significant hurdles standing in the way of savings, the client leveraged our work to make a fact-based decision at the early stage of the process to exit the auction process.  
Show Details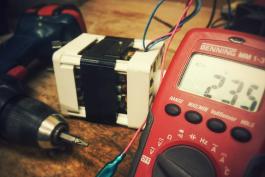 Operational Due Diligence of Testing Services Provider:  Identifying Consolidation Synergies from and Operational Improvement Opportunities in an Add-On Acquisition
Conducted a 4-week operational due diligence to: 1) identify and quantify facility consolidation and other synergies; 2) determine cost additions and operations improvement opportunities; and 3) establish current asset and labor utilization. Gotham worked hand-in-hand with our client to build a comprehensive and reliable cost and capacity fact base, conducted detailed tours of all the facilities, assessed several site consolidation options, and benchmarked operational metrics across the 2 companies. Gotham's due diligence findings allowed our client to confidently proceed with the transaction; client is already capturing synergies identified during the due diligence.  
Show Details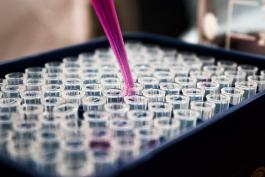 Operational Due Diligence of Testing Services Provider:  Rapidly Validating Margin Improvement Opportunities and Assessing Capacity/CapEx Risk
Conducted 2-week operational due diligence to validate margin improvement opportunities and assess capacity/CapEx risk. Gotham visited 7 facilities and conducted full-day operations review with management to understand operations management approach/processes and visions/plans moving forward. To fill gaps in this data poor situation, we performed various in-depth analyses – recasting labor cost structure, analyzing job-level data to understand profitability, building a bottom-up labor utilization and fixed cost model to project margins with revenue growth, etc.  Gotham's due diligence work enabled our client to move forward with confidence and successfully acquire target in a proprietary deal.  
Show Details