We assist service company management teams in improving the performance of their operations, including:
Project/ Job Profitability: Segmenting and analyzing projects/jobs to establish profitability drivers and identify improvement opportunities
Staffing Model/ Utilization: Developing staffing model to create leverage and improve labor utilization
Labor Multiplier/ Pricing: Developing strategic pricing approach as to maximize labor multiplier
Field Service Operations: Developing strategies and tools to reduce field service visits and optimize routing to minimize "windshield time"
Branch Network/ Operations: Optimizing branch networks, streamlining organizations and processes, and implementing systems/tools and KPIs/measurement to optimize overhead cost structure and improve operational performance.
Customer & Market Due Diligence of Plumbing and Drain Cleaning Services Company:  Establishing Target's Brand Reputation and Growth Opportunities
Conducted 4-week customer & market due diligence to:  (1) validate defensibility of target's residential business; (2) establish/confirm growth opportunity in the commercial business; and (3) validate the opportunity to expand into the water damage restoration market. Gotham undertook an exhaustive fact-based approach:  consumer panel and customer surveys; commercial customer surveys and interviews across 11 end-markets; deep-dive analysis of several years of job-level data; and detailed competitive landscapes in each of the target's territories. Gotham's fact-based conclusions allowed our client to gain confidence in defensibility of the target's market position and viability of its growth plan leading to the successful close of the transaction.       
Show Details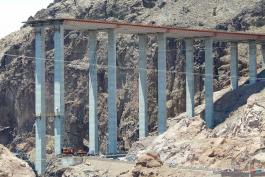 Operations Improvements at Multi-disciplinary Engineering Services Firm:  Improving Profitability and Revenue Performance
Conducted a 6-week operations assessment to turn around the company's margin performance and position it for a successful exit in 2-3 years' time. Analyzed historical project and employee utilization performance; developed target staffing leverage model; and created target business development model to improve efficiency of business development effort while driving profitable revenue growth. Our detailed assessment gave our client a solid understanding and roadmap of the levers to achieve the target margin performance (5-7% points growth); client requested Gotham to provide ongoing support through quarterly performance audits.
Show Details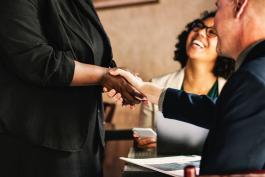 Operations Improvement at Entrepreneurial Staffing Company:  Dissecting Job Profitability and Redesigning Commission Structure to Improve EBITDA Margins 
Conducted a 4-week operations assessment to establish levers to turn around the company's EBITDA margin performance: 1) dissected the company's cost and job performance, by cleaning/reconciling raw data from disjointed staffing and ERP software systems, mapping detailed general ledger costs to jobs, and creating job profitability profiles; 2) redesigned sales and recruiting commission structure for a 25% improvement in EBITDA; and 3) developed robust KPI-based reports required for managing cost and profitability moving forward.
Show Details