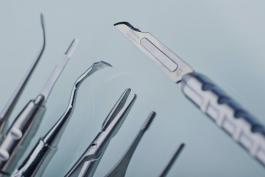 Rapid Backlog Reduction and Sustainable Delivery System at Precision Medical Device Component Manufacturer
Rapidly reduced backlog and created a robust delivery system. Backlog reduction effort included rolling out prioritized schedule, developing and implementing debottlenecking strategies, creating a cross-functional team resolving issues that were stopping scheduled jobs. Robust delivery system initiatives included: 1) turning on the planning and scheduling functionality of the ERP/cleaning up system data and parameters, developing SOPs for data entry, training the workforce on the SOP; 2) improving the accuracy of time estimates by revamping engineering process; and 3) reducing quality defects by 20%. Within 3 months, on-time performance improved from 59% to 93% while lead time shrunk from 13-16 weeks to 10 weeks, with backlog reduced in half.
Show Details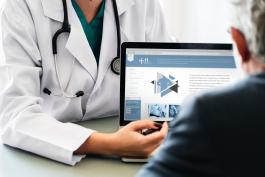 Rapid Inventory and Supply Chain Cost Structure Diagnostic at Niche Apparel Producer
Conducted an inventory and cost structure diagnostic and created a plan for capture of opportunities at a recently acquired private equity portfolio company. Identified $11+MM in inventory reduction, $1.2–1.9+MM in overhead expense reduction, and $0.4–1.2MM in freight cost reduction opportunities.
Show Details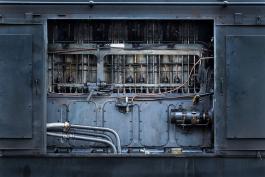 Developing Segmented Operations and Service Strategy at Full-line Industrial Goods Manufacturer
Devised an approach for segmenting SKUs in a diverse SKU environment based on a several qualitative factors such as contractual customer requirements, marketing strategy, and sourcing considerations, and a statistical scoring methodology incorporating several demand pattern factors such as sales, margin, demand variability, demand frequency, broken shipments, and requirements of top customers. Devised and implemented differentiated operations and service strategy (make-to-stock vs. manufacture-to-order) for the SKU segments which contributed to an 28% improvement in on-time delivery and a 25% reduction in inventory.
Show Details
Developing Supply Chain Roadmap to Professionalize Operations and Support Aggressive Growth Plan at Entrepreneurial Specialty Apparel Supplier
Conducted operational due diligence to establish the target's current operational performance and set the stage for improvements immediately after deal closure. We: identified up to $1.3MM in warehouse cost reduction opportunities and established that existing capacity could support 3.7x current volume by dissecting warehouse processes, material flow, and layout; identified 39% inventory reduction opportunity and detailed end-vision for key supply chain processes; and validated the robustness of front-end sales, marketing, and design capabilities. Within a month of deal closure, management had reorganized the warehouse and started implementing other elements of our value creation plan. 
Show Details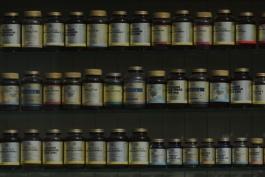 Avoiding Need for Capital Investment via Throughput Improvement and Cost Reduction at Private Label Nutraceutical Company
Identified significant manufacturing capacity available through a variety of key throughput levers, including: reduced number and shortened length of changeovers; reduced frequency and duration of downtime; and increased speed in bottleneck equipment. In addition, identified 35% reduction in direct labor cost. Following our implementation plan, company increased EBITDA by $7MM by the end of the fiscal year and the PE firm successfully sold the company.
Show Details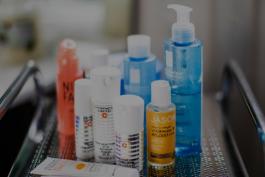 Establishing Cost-focused Operational Processes to Enable Rapid Cost Savings Capture at Premium Personal Care Products Company
Identified $9-12.5MM in cost reduction opportunities, which required addressing CosmeticCo's critical gaps in operational basics, which had become exacerbated by fast growth, and its limited understanding of/focus on actual costs. Within 4 months, over $7MM in cost reduction opportunites confirmed or detailed, with $2.5MM already captured on run-rate basis. CosmeticCo continues to implement detailed-out changes to complete capture of near-term savings and then pursue longer-term opportunities.
Show Details
Want to learn more about how Gotham can help you with value creation?